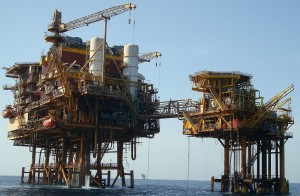 Win-Revamp Project of ONGC with Leighton Welspun Pvt Ltd
Location: Offshore
Value of the Project: USD 141 Million
Water Injection North (WIN) platform is located in Mumbai High Field and bridge connected to NC platform. In the project ONGC intends to refurbish/revamp the water injection facilities comprising of water treatment, pressure boosting, injection launchers and associated utilities & dosing systems on WIN platform. All the processing facilities i.e. sea water lift pumps, fine filters, de-oxygenation system, booster pumps and main injection pumps were commissioned in two trains.
UPCEM Scope: Pre-Commissioning, Commissioning & Handover Management for complete project and Commissioning Manpower Supply.
Detailed processing facilities
This project involves modifications on existing WIN platform. Existing water injection facility located at
WIN platform comprises following equipment / systems.
Sea water lift pumps

Coarse and Fine filtration

De-Oxy Towers

Vacuum package

Booster pumps

Main injection pumps

Water injection launchers

Chlorinator package

Chemical storage, transfer and injection

Fuel gas conditioning system

Instrument / Utility air compressor

Utility generator

Diesel & jet fuel storage and transfer

Potable water maker and transfer pumps

Sump pumps & sump tanks

Vent and closed drain system

Fire water and safety system